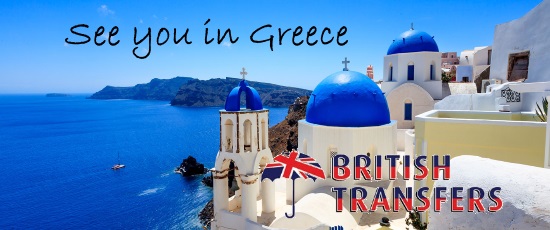 Greece Airport Transfers
Greece is one of the most popular country for summer holidays and winter get aways. It is located in Aegean sea and has a lot of islands around the mainland. Greece welcomes millions of visitor from all over the world every year. It is a natural beauty and has a very tasty kitchen to offer you.
The area is full of historical sites from the Hellenistic period so you can fill your days with local excursions to see these great historical places. The local taverns could give you a taste of Greek entertainment as well as the modern bars and night clubs.
Greece is a country in southeastern Europe consisting of 2 mainland peninsulas and thousands of islands throughout the Aegean and Ionian seas. It's often called the birthplace of Western civilization, and Athens, its capital, retains ancient landmarks including the 5th-century-B.C.E. Acropolis citadel and Parthenon temple. Greece is also known for its beaches, from the black sands of Santorini to the party resorts of Mykonos.
The Airports We operate in Greece : ( PLEASE NOTE THAT, WE ARE IN THE PROCESS OF ADDING THE GREEK AIRPORTS AND RESORTS ONTO OUR SYSTEMS, IF YOUR RESORT IS NOT LISTED ON OUR WEBSITE, PLEASE CONTACT US SO WE CAN DO OUR BEST TO GIVE YOU THE PRICING DETAILS )
THESSALONIKI AIRPORT TRANSFERS
KALAMATA AIRPORT TRANSFERS
ALEXANDROUPOLIS AIRPORT TRANSFERS
ARAXOS ( PATRA ) AIRPORT TRANSFERS
LEFKADA ( PREVEZA ) AIRPORT TRANSFERS
KASTORIA AIRPORT TRANSFERS
We offer shared shuttle ( hoppa bus ) transfers as well as private transfers in the most popular areas, but we offer private transfers from / to all Greek Airports. The shared shuttle ( hoppa bus ) option will be shown to you at your search results whereavailable. We made every effort to keep our Greece Airport Transfer Prices at affordable and economic scale. So Please check make a search for your airport transfer need on the search box located on the left side of this page to make your booking for your Greece Holiday at great prices and Enjoy our services.